Out Of The Blue (hiatus)
CURRENTLY ON HIATUS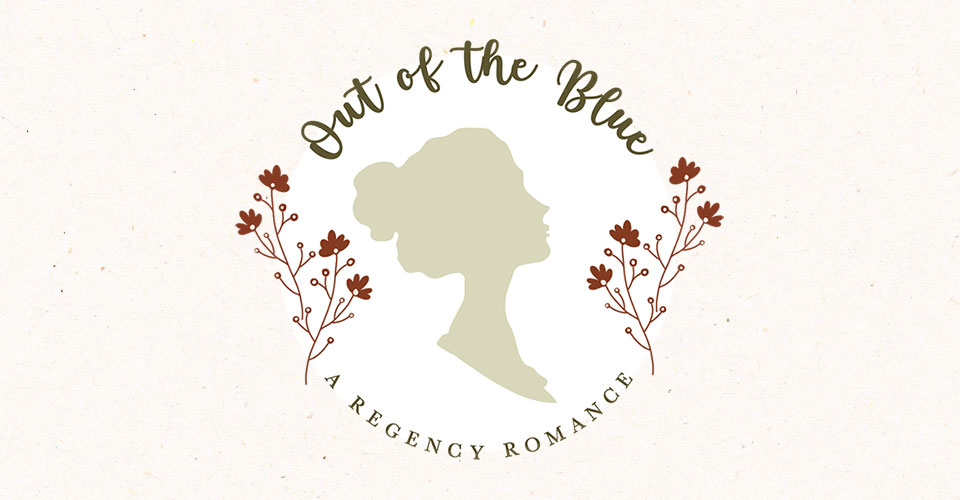 Out of the Blue is a romance/mystery/fantasy interactive fiction set in Regency Era England for anyone (like me) who is obsessed with Jane Austen and other period dramas, and always dreamed of being transported into that world to find romance and intrigue.


Demo: Chapter I | Instagram | Pinterest | Discord | Blog |

You are a university student struggling to find the motivation to finish your degree as the world seems to be falling apart around you, when you find yourself transported to what appears to be Regency Era England. With no idea how you got there or how you can get back, you are at the mercy of the fates. Given the probability of being classified insane if you reveal your true origins, you decide to feign amnesia. Lucky for you, a wealthy couple decides to take pity on you and take you in.
Will you be able to keep your secret hidden from your new friends, or risk ending up in an asylum? Will you conform to the expectations of regency society, or show regency society what a modern person is like? Will you solve the mystery of how you ended up there and find your way back home, or perhaps decide that you'd much rather stay?

Fully customisable character - name, gender, pronouns, appearance, sexuality, background, studies ++
Character driven story with choices that matter
Try to solve the mystery of your time travel
Romance - romance any of five different love interests, two male, two female and one non-binary
Friendship - build friendships and meet new people
Explore an AU England in the 1800s

Isobel Claymoore [she/her] | Portrait
Isobel resides at Oakley Estate with her father, who runs the local coal mines. Being the daughter of a man whose fortunes were acquired through trade, she is not widely accepted amongst the higher class society, and her reputation is only made worse by her being an unmarried woman in her thirties. At first glance, Isobel appears to be cold and haughty; a proud woman who has little interest in you, but as you spend more time around her, you might discover there is more to her than meets the eye.
Maximillian "Max" Winthrope [they/them or he/him] | Portrait
Max is the eldest son to Lord Charrington, the Earl of Charrington, and thus the heir to both title and land. He is upbeat, frivolous and a bit of a flirt, and people aren't quite sure what to make of him. Although he seems to be cheerful and unconcerned, you can't help but feel like he's holding something back. Will you discover what lies behind his careless facade?
Richard Winfield [he/him] | Portrait
Richard is a Captain of the Royal Navy, just returned from the Napoleonic Wars to his childhood home to visit his brother and his wife at their new abode. Though he has made a name for himself, and amassed a sizeable fortune, his deepest desire is to find a spouse to start a family, and build a home, with, but he seems to be caught up on the past. He is suspicious of your intentions and sceptical of the credibility of your story. Will you be able to change his opinion of you and help him move on from his past?
William Taylor [he/him] | Portrait
William is a local farmer who struggles to get by while raising his two children by himself since his wife disappeared. Given that William and his son are the ones who found you and helped you, you feel like you should repay him somehow, but William seems to take an immediate dislike to you and wants nothing to do with you. Will you be able to weed out the story behind his harsh, biting shell and worm your way into his fortified heart?
Clara Amelia Hamilton [she/her] | Portrait
Clara is the daughter of one of the wealthiest families in Charrington, the Hamiltons of Ainsley Park. She comes from a life of comfort and privilege, seemingly lacking in nothing. Being cheerful and outgoing, she is well liked and generally always surrounded by people, so why does she feel so bored? Will you help her find some sense of purpose in her life, and possibly fill that void in her heart?